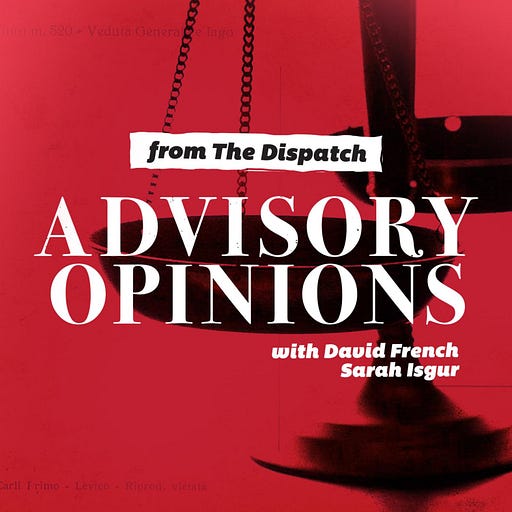 Feb 28, 2020 • 56M
Alligator Boots
Advisory Opinions is a new podcast from The Dispatch. Hosts David French and Sarah Isgur have a weekly conversation about the law, culture, and why it matters.
David and Sarah speak with Liz Murrill, Louisiana's solicitor general, about her case before the Supreme Court June Medical Services v. Russo. The three discuss the facts of the high-profile abortion case, legal strategy, and how Liz preps to face the nation's highest court.
See omnystudio.com/listener for privacy information.