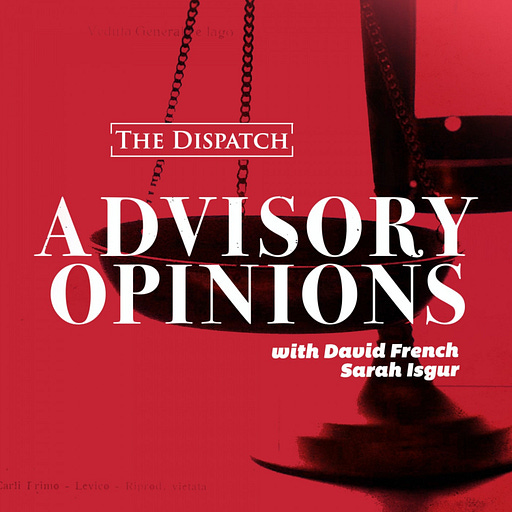 Jun 24, 2021 • 1HR 22M
Angry Cheerleader Gets a Supreme Court Win
Advisory Opinions is a new podcast from The Dispatch. Hosts David French and Sarah Isgur have a weekly conversation about the law, culture, and why it matters.
There was a big win for student free speech at the Supreme Court on Wednesday. In today's pod, David and Sarah talk all about the long-awaited decision in Mahanoy Area School District v. BL, where the court ruled in favor of a high school cheerleader who was suspended from her team after posting a profanity-laden Snapchat. Our hosts discuss what Justice Stephen Breyer's ruling means for free speech for students going forward and how much of an impact on schools it will actually have. They then analyze Samuel Alito's concurrence and Clarence Thomas' lone "curmudgeonly" dissent. Plus, a quick dive into Lange v. California, the "hot pursuit" Supreme Court case that limits when and how police officers can enter a home without a warrant.
Show Notes
-Mahanoy Area School District v. B.L.