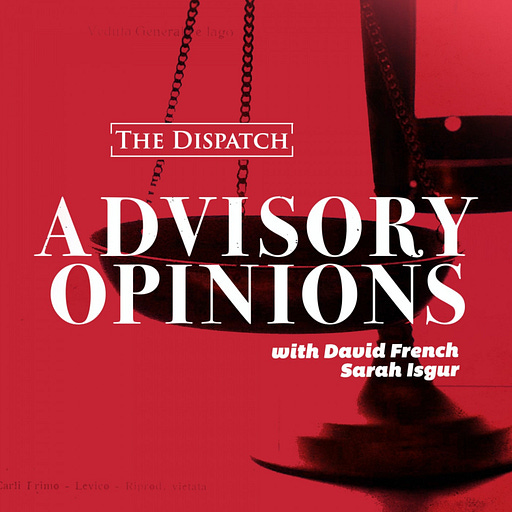 Feb 11, 2021 • 1HR 4M
Arguments About Arguments
Advisory Opinions is a new podcast from The Dispatch. Hosts David French and Sarah Isgur have a weekly conversation about the law, culture, and why it matters.
During the second day of the impeachment hearings on Wednesday, we got some more video evidence from the House impeachment managers exhibiting just how close the rioters got to lawmakers during the Capitol siege. "A lot of this was more fully fleshing out how dire the situation was on January 6," David explains. Stick around for an update on the criminal prosecution of Paul Manafort, new developments at the Department of Justice, the super viral Zoom video of the cat lawyer, and a lament on football-splaining.
Show Notes:
-Video of police officer Eugene Goodman steering Sen. Mitt Romney away from the rioters and Zoom cat lawyer video.