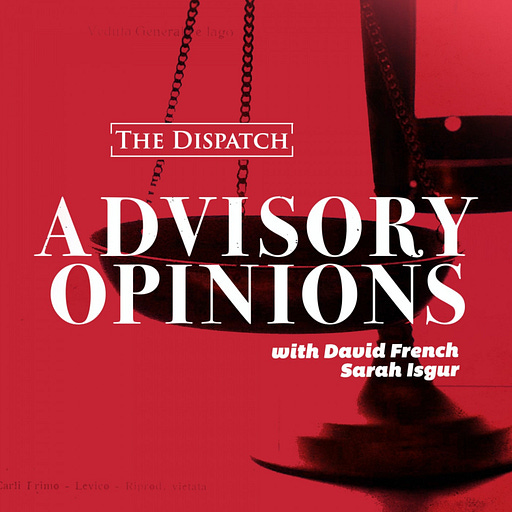 Apr 2, 2020 • 56M
Beyond Originalism?
Advisory Opinions is a new podcast from The Dispatch. Hosts David French and Sarah Isgur have a weekly conversation about the law, culture, and why it matters.
David and Sarah discuss the political ramifications of the coronavirus outbreak, Adrian Vermeule's essay on originalism, and what conservatives get wrong about masculinity.
See omnystudio.com/listener for privacy information.