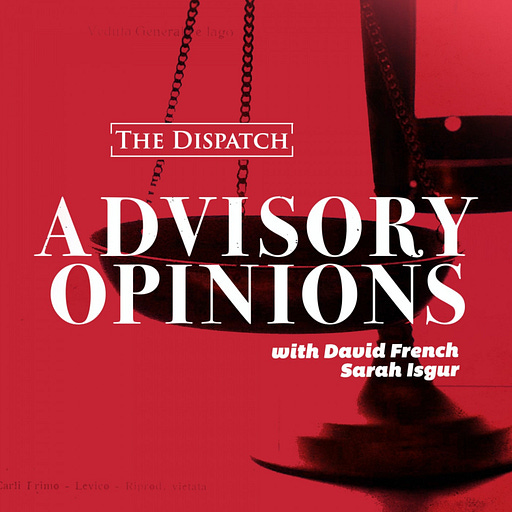 Oct 18, 2021 • 1HR 22M
Biden's Supreme Court Commission Said What?
Advisory Opinions is a new podcast from The Dispatch. Hosts David French and Sarah Isgur have a weekly conversation about the law, culture, and why it matters.
What do court packers have in common with Hugo Chavez? Take a listen to this action-packed pod to find out. Sarah conducts a symphony of Supreme Court commission analysis, including guiding a walk through American legal history to explain the commission's surprisingly conservative comments. David discusses the legal issues roiling the nation's most controversial school district.
Show Notes: