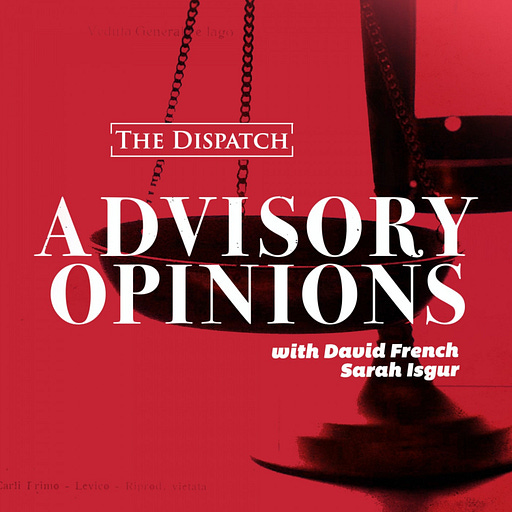 Mar 11, 2021 • 1HR 4M
Bottle Episode
Advisory Opinions is a new podcast from The Dispatch. Hosts David French and Sarah Isgur have a weekly conversation about the law, culture, and why it matters.
David took the internet by storm last night when he joined a Clubhouse session called "David French, Based or Cringe?" As David puts it in today's pod, "There's kind of a subculture where people really hate me!" Joined by a very special guest on today's episode, David and Sarah chat about nominal damages, the constitutionality of H.R. 1's effort to federalize elections, and the increasing number of state laws that are aiming to ban critical race theory from being taught in K-12 classrooms.
Show Notes:
-H.R. 1, also known as the "For the People Act."
-"The New War on Woke" by Jeffrey Sachs in ArcDigital.
-"Beyond Originalism" by Adrian Vermeule in TheAtlantic.