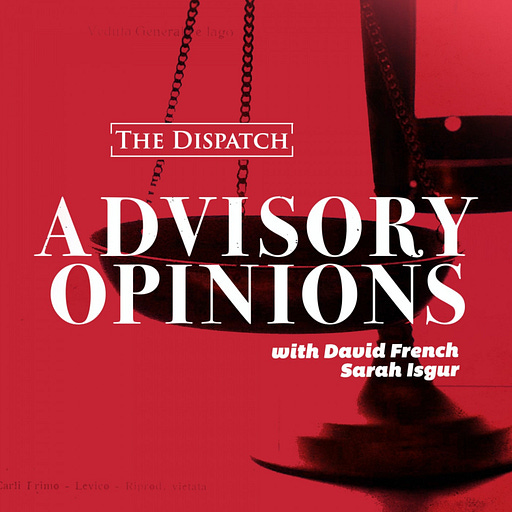 Apr 22, 2021 • 50M
Chauvin's Conviction and What's Next?
Advisory Opinions is a new podcast from The Dispatch. Hosts David French and Sarah Isgur have a weekly conversation about the law, culture, and why it matters.
Today, David and Sarah give us their reactions to the Derek Chauvin trial verdict, talk about potential issues on appeal, and break down Minnesota state law on the competency of a juror as a witness. Also on today's episode, our hosts chat about an interesting court filing involving Texas Attorney General Ken Paxton and a talk about whether the law can or should protect employees from political discrimination.
Show Notes:
-Last week's Advisory Opinions episode on the ins and outs of the Chauvin trial