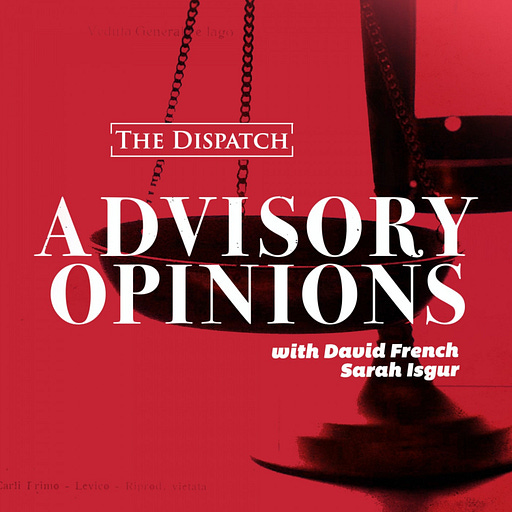 Jan 4, 2021 • 1HR 26M
C'mon Man Corollary
Advisory Opinions is a new podcast from The Dispatch. Hosts David French and Sarah Isgur have a weekly conversation about the law, culture, and why it matters.
After a holiday hiatus from podcasting, our hosts have quite a bit of news to catch up on. Did Trump commit election fraud during his phone call with Georgia Secretary of State Brad Raffensperger? Will Trump's election conspiracy theorizing depress Republican turnout in Tuesday's Georgia Senate races? What should we expect when Congress convenes on Wednesday to count the Electoral College votes? All things considered, Biden will take office on January 20. But when it comes to GOP officials' ongoing attempts to overturn the results of the election, David argues that "the futility of this effort should not excuse its malice." Our hosts wrap up their first episode of 2021 with David's spirited defense of Wonder Woman 1984.
Show Notes:
-"POLITICO Playbook: The backstory of Trump's Georgia call" by Marc Caputo.
See omnystudio.com/listener for privacy information.