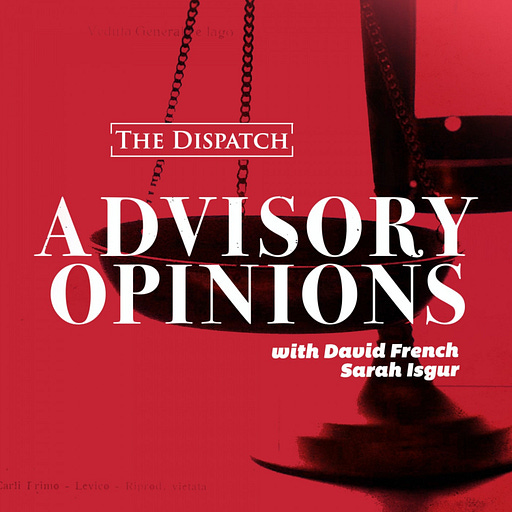 Mar 30, 2020 • 1HR 0M
Coronavirus Response
Advisory Opinions is a new podcast from The Dispatch. Hosts David French and Sarah Isgur have a weekly conversation about the law, culture, and why it matters.
David and Sarah discuss the government's coronavirus response with Representative Chip Roy of Texas, and the Netflix documentary, "Tiger King," lighting the internet on fire.
See omnystudio.com/listener for privacy information.