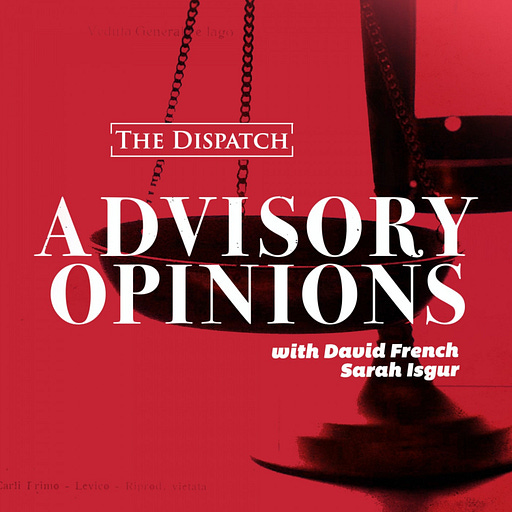 Mar 8 • 1HR 6M
Cosby, Wooden, and the Supreme Court's Busy Day
Advisory Opinions is a new podcast from The Dispatch. Hosts David French and Sarah Isgur have a weekly conversation about the law, culture, and why it matters.
On today's podcast, David and Sarah talk about five, yes, five Supreme Court opinions, including cases involving criminal law, state secrets, and social media moderation. They mainly focus on a fascinating case that asks, when are ten crimes one crime?
Show Notes:
-Cameron v. EMW Women's Surgical Center, P. S. C.