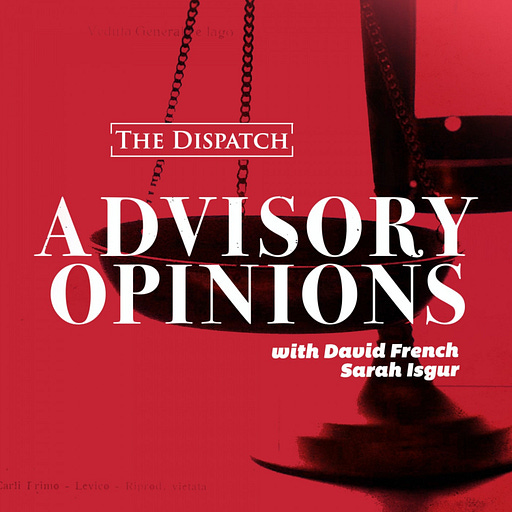 Jul 13, 2020 • 1HR 20M
Crimes, Plural
Advisory Opinions is a new podcast from The Dispatch. Hosts David French and Sarah Isgur have a weekly conversation about the law, culture, and why it matters.
With Joe Biden's popularity rising in battleground states (according to several recent polls), Democratic lobbyists and party officials are urging the presidential candidate to try and win over purple and even conservative-leaning states like Georgia and Texas. But most of his advisors are urging a more conservative path, encouraging him to focus on states he knows he can win. David and Sarah discuss these opposing strategies and offer their insights on what a winning 2020 presidential campaign should keep in mind.
In today's episode, they also discuss the president's pardoning power, theological and constitutional arguments related to the death penalty, and Trump's tweet about re-examining the tax-exempt status of academic institutions that "are about Radical Left Indoctrination, not Education." They wrap the podcast by responding to a listener's question about what to include in an intro philosophy course.
Show Notes:
-New York Times piece on warring factions within Biden's campaign, Fox News poll, University of Texas poll, Dallas Morning News poll, CBS/YouGov poll.
-Death penalty opinion.
-Andrew Kent's congressional testimony.
-Ex Parte Garland case from 1866.
-Notes on Virginia ratifying convention from Brookings Institution.
-"The Traditional Interpretation of the Pardon Power Is Wrong" Atlantic article by Corey Brettschneider and Jeffrey K. Tulis.
-John Rawls' A Theory of Justice.
See omnystudio.com/listener for privacy information.