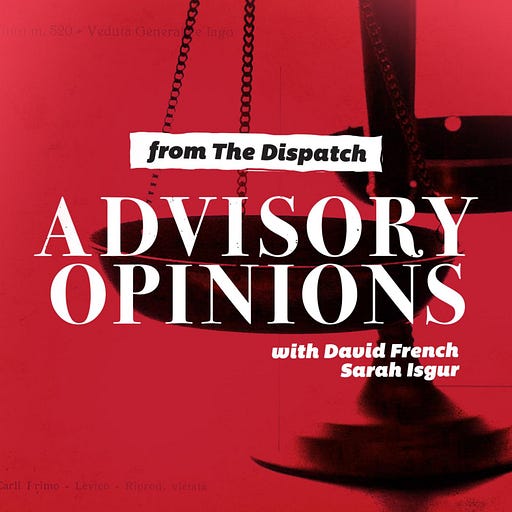 Mar 23, 2020 • 1HR 4M
Curb Your Parasites
Advisory Opinions is a new podcast from The Dispatch. Hosts David French and Sarah Isgur have a weekly conversation about the law, culture, and why it matters.
David and Sarah touch on the latest from Capitol Hill, Biden's campaign, and Bloomberg lawsuit. The two then dive into the coming clashes between the state and federal governments over coronavirus, the U.S. women's soccer team's equal pay lawsuit, and how they're spending their quarantine time.
See omnystudio.com/listener for privacy information.