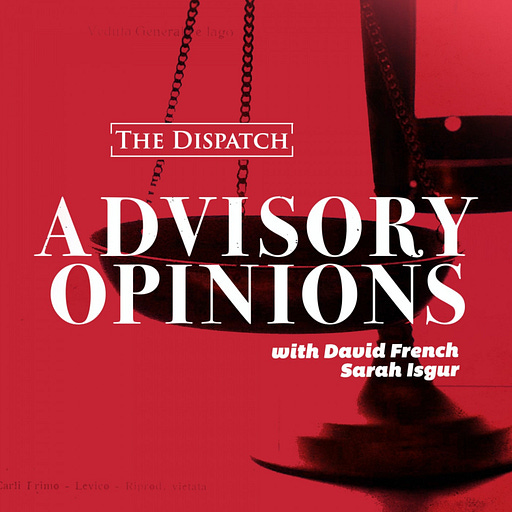 Apr 14, 2020 • 1HR 0M
Cut to Black
Advisory Opinions is a new podcast from The Dispatch. Hosts David French and Sarah Isgur have a weekly conversation about the law, culture, and why it matters.
David and Sarah discuss the sexual assault allegation against Joe Biden, the president's tweet about who has the power to "open up" the economy, a federal judge's ruling that a Kentucky church can conduct Easter drive-in service, and The Sopranos.
See omnystudio.com/listener for privacy information.