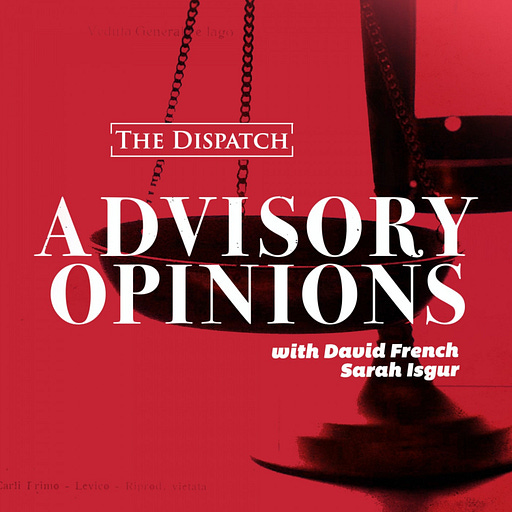 Oct 19, 2020 • 1HR 12M
Deer Jacking
Advisory Opinions is a new podcast from The Dispatch. Hosts David French and Sarah Isgur have a weekly conversation about the law, culture, and why it matters.
Still shocked by the grand polling meltdown of 2016, many Americans on both sides of the aisle are convinced that Biden's double digit national polling lead is inaccurate and that Trump will somehow win the election in a landslide. This theory has three main hypotheses: 1) Trump is such a uniquely divisive candidate that his supporters lie to pollsters and say they plan to vote for Biden, 2) the likely electorate problem, and 3) Republicans are less likely to talk to pollsters in the first place. Sarah and David break down these theories and explain why they're overblown given the data we have at this point in the race. Stay tuned for a legal breakdown of the Supreme Court's latest cert grants related to deer jacking, the hot pursuit doctrine, asylum seekers, and the southern border wall.
Show Notes:
-Join The Dispatch for a post-election gathering featuring Congressional leadership, top policy and political experts Nov. 9-10: sign up here!
-Nate Cohn for the New York Times and "Are Silent Trump Voters Real, or Just a Myth?" by Jonah Goldberg in The Dispatch.
See omnystudio.com/listener for privacy information.