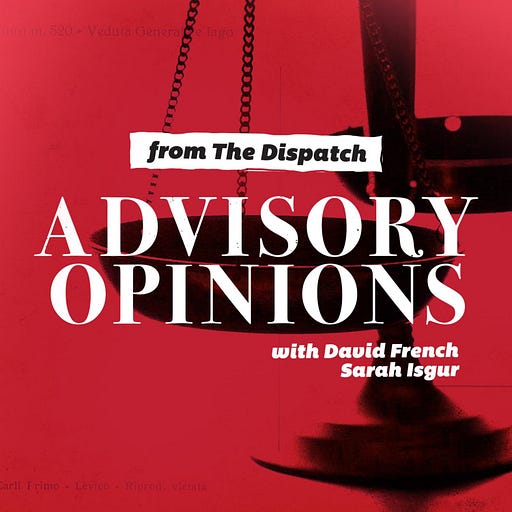 Mar 2, 2020 • 1HR 3M
Delegate Fun Time
Advisory Opinions is a new podcast from The Dispatch. Hosts David French and Sarah Isgur have a weekly conversation about the law, culture, and why it matters.
David and Sarah discuss the likelihood of a brokered convention after Joe Biden's big win in South Carolina, the appeal court's Don McGahn decision, the CFPB fight at the Supreme Court this week, and the intersection of #MeToo and revenge porn in the Katie Hill story.
See omnystudio.com/listener for privacy information.