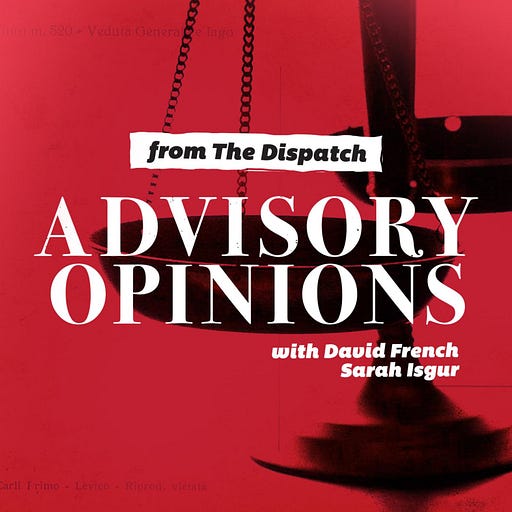 Dec 13, 2019 • 56M
Horseshoe Theory
Advisory Opinions is a new podcast from The Dispatch. Hosts David French and Sarah Isgur have a weekly conversation about the law, culture, and why it matters.
David and Sarah offer a quick take on the British electoral landslide, revisit the IG report, give two cheers to Trump's anti-Semitism executive order, and then discuss the virtue-signaling side of the conservative porn wars.
See omnystudio.com/listener for privacy information.