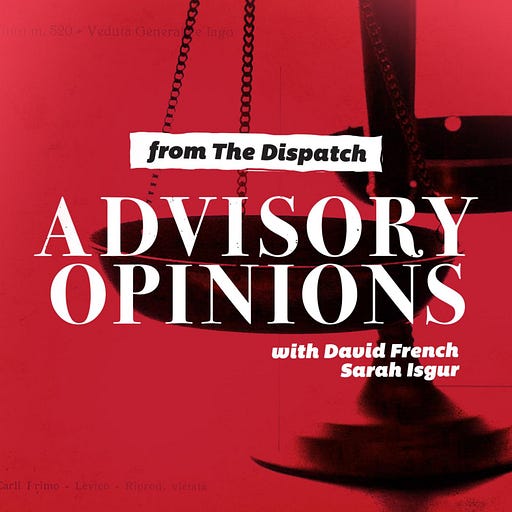 Jan 3, 2020 • 58M
Laws of War
Advisory Opinions is a new podcast from The Dispatch. Hosts David French and Sarah Isgur have a weekly conversation about the law, culture, and why it matters.
Sarah and David discuss the killing of Iranian general Qassim Suleimani, ask WWJBD? (What would Jed Bartlett do?), and handicap the Democratic primary campaign. Sarah answers the burning question of the age -- is it better or worse to raise money in a wine cave?
See omnystudio.com/listener for privacy information.