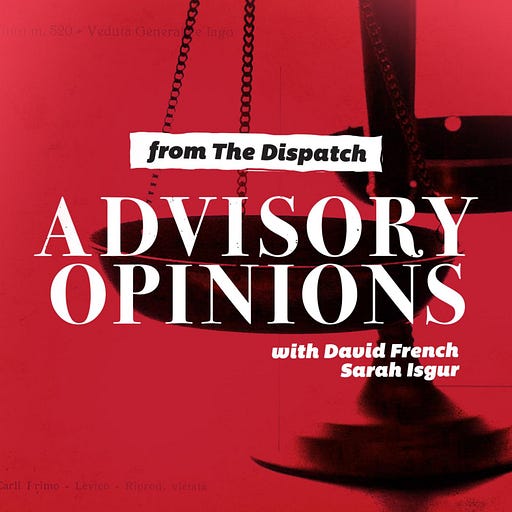 Jan 22, 2020 • 1HR 1M
Play in the Joints
Advisory Opinions is a new podcast from The Dispatch. Hosts David French and Sarah Isgur have a weekly conversation about the law, culture, and why it matters.
David and Sarah discuss the administration's moves to protect prayer in public schools with Jennie Bradley Lichter, the deputy director of the White House Domestic Policy Council, Little Sisters return to the Supreme Court, and justices will hear the faithless electors case.
See omnystudio.com/listener for privacy information.