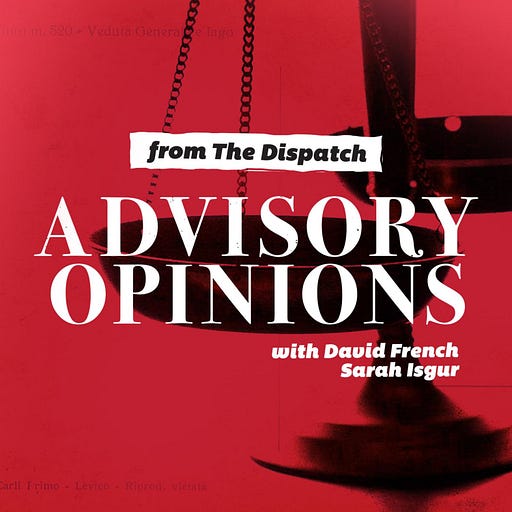 Jan 27, 2020 • 57M
All But Assured
Advisory Opinions is a new podcast from The Dispatch. Hosts David French and Sarah Isgur have a weekly conversation about the law, culture, and why it matters.
David and Sarah discuss the news from John Bolton's book, what's wrong with Congress, and the death of Kobe Bryant.
See omnystudio.com/listener for privacy information.