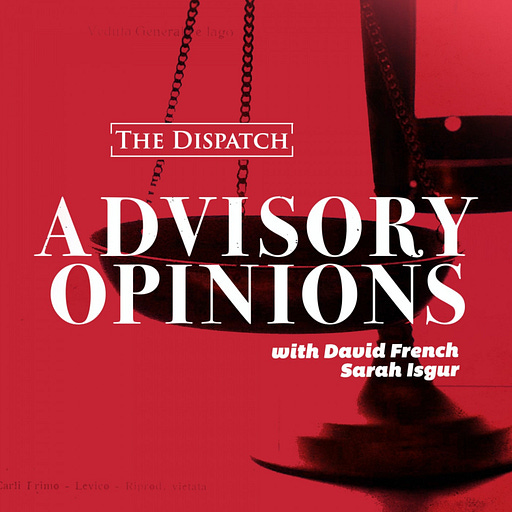 Jan 14, 2021 • 1HR 25M
First Amendment Lamborghini
Advisory Opinions is a new podcast from The Dispatch. Hosts David French and Sarah Isgur have a weekly conversation about the law, culture, and why it matters.
This week, the Supreme Court heard oral arguments for Uzuegbunam v. Preczewski, a free speech case that will determine whether former Georgia Gwinnett College student Chike Uzuegbunam is entitled to nominal damages from an unconstitutional government policy when that policy has since been changed. "Arguably there is no more important constitutional law case that has come up before the court in the last several years from a philosophical standpoint," Sarah says on today's podcast. After our hosts discuss the legal mechanics of nominal damages and attorneys' fees, they dive into Parler's latest legal filings and the Constitution's speech and debate clause.
Show Notes:
-Take our podcast survey
-Uzuegbunam v. Preczewski case and oral arguments.
-"A Eulogy for a Friend, a Lament for our Nation" by David French in The Dispatch.
-New York State Rifle & Pistol Association Inc. v. Corlett.
-"Are We the Baddies?" sketch.
See omnystudio.com/listener for privacy information.