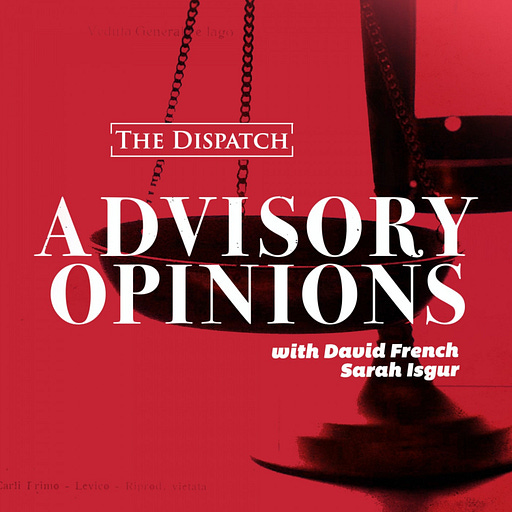 Aug 27, 2020 • 57M
Fog in Kenosha
Advisory Opinions is a new podcast from The Dispatch. Hosts David French and Sarah Isgur have a weekly conversation about the law, culture, and why it matters.
Violent riots escalated quicky in Kenosha, Wisconsin, after the police shooting of Jacob Blake. . On Wednesday, 17-year-old Kyle Rittenhouse was charged with first-degree homicide for the shooting deaths of two people in Kenosha on Tuesday evening. Sarah and David break down what we know and don't know about the Jacob Blake shooting on today's episode of Advisory Opinions and talk through the legality of vigilante justice during times of unrest. "These really traumatic events are playing out in front of all of us," David says on today's episode. In one sense they're playing out in a way that's quite transparent because you can see the actual shootings on tape. "But there's still a disturbing amount of fog around all of the incidents," he adds. As Sarah explains, "We're never talking about black and white cases but then everyone treats them like they're black and white cases." From a legal standpoint, law enforcement officials will have to fill in those gaps before they can render a clear legal judgment in all of these shootings. Sarah and David also take a walk down memory lane by revisiting Bush v. Gore, while also diving into the recent TikTok lawsuit and a fun conversation about our podcast hosts' favorite parts of adulthood.
Show Notes:
-Video of Jacob Blake shooting, Bush v. Gore.
See omnystudio.com/listener for privacy information.