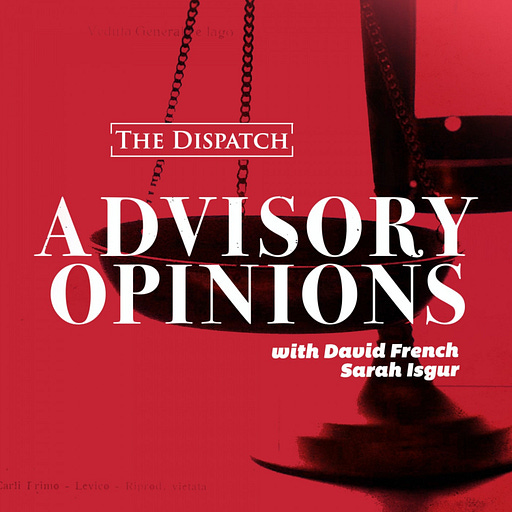 Jun 1, 2020 • 1HR 22M
From 1918 to 1968
Advisory Opinions is a new podcast from The Dispatch. Hosts David French and Sarah Isgur have a weekly conversation about the law, culture, and why it matters.
David and Sarah discuss the latest news out of the Supreme Court including the court denying a California church's lockdown challenge, Rep. Justin Amash's plan to introduce legislation to end qualified immunity for police officers, Sen. Tom Cotton's call to invoke the Insurrection Act, the president's call to label ANTIFA a terrorist organization, and a return to their debate over law school.
Show Notes:
-Supreme Court California church ruling
-Nancy's video from the Nashville protest
See omnystudio.com/listener for privacy information.