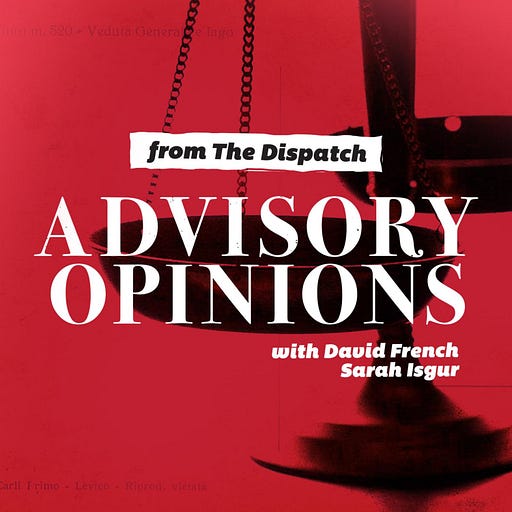 Mar 19, 2020 • 1HR 3M
In Chambers
Advisory Opinions is a new podcast from The Dispatch. Hosts David French and Sarah Isgur have a weekly conversation about the law, culture, and why it matters.
David and Sarah talk with Chief Judge David Jones, of the U.S. Bankruptcy Court for the Southern District of Texas in Houston, about how the court system is handling coronavirus. Is the judge seeing an uptick in bankruptcies? David and Sarah also discuss the future of Bernie Sanders' movement and share an exciting announcement.
See omnystudio.com/listener for privacy information.