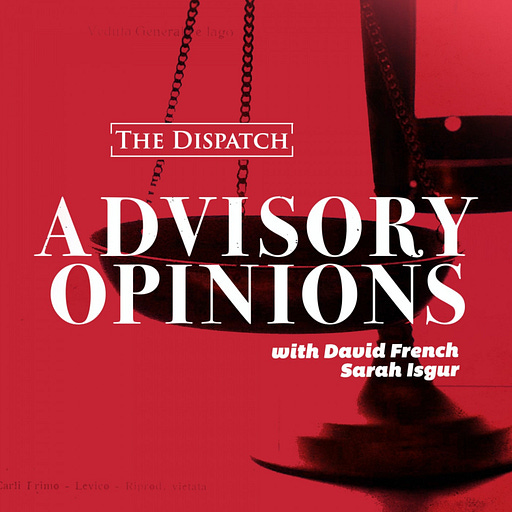 Jul 16, 2020 • 59M
Journey to the Center of the Supreme Court
Advisory Opinions is a new podcast from The Dispatch. Hosts David French and Sarah Isgur have a weekly conversation about the law, culture, and why it matters.
After a momentous term at the Supreme Court, what are we to make of it all? Josh Blackman, associate professor of law at the South Texas College of Law Houston, joins David and Sarah to help us all understand: Roberts' role at the center of the Court, Gorsuch and textualism, and Kagan's growing influence. David, Sarah, and Josh cover it all.
Show Notes:
-Make sure to read Sarah's piece on the Supreme Court term.
See omnystudio.com/listener for privacy information.