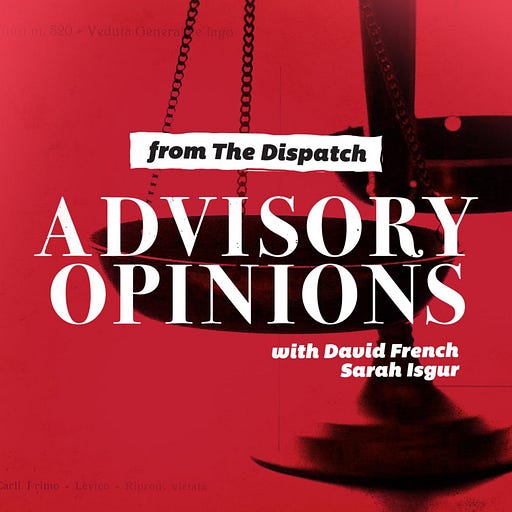 Feb 26, 2020 • 1HR 3M
Jurisprudence of Doubt
Advisory Opinions is a new podcast from The Dispatch. Hosts David French and Sarah Isgur have a weekly conversation about the law, culture, and why it matters.
David and Sarah have a lot on their plate. Can Bernie Sanders assemble a coalition similar to Obama's 2008 campaign? Will the Supreme Court draw a line between religious freedom and nondiscrimination statutes? And who is David Ayres?
See omnystudio.com/listener for privacy information.