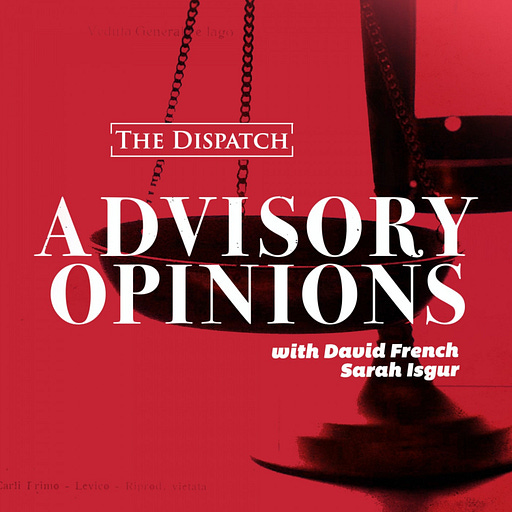 Jan 8, 2021 • 1HR 19M
Known Unknowns
Advisory Opinions is a new podcast from The Dispatch. Hosts David French and Sarah Isgur have a weekly conversation about the law, culture, and why it matters.
During a press conference on Thursday, Speaker of the House Nancy Pelosi called for President Trump's removal from office. "Yesterday, the president of the United States incited an armed insurrection against America," Pelosi said, shortly before demanding the invocation of the 25th Amendment. On today's podcast, our hosts talk about the possibility of impeaching President Trump, the legal machinations surrounding the 25th Amendment, and the social media crackdown against President Trump. Stick around for their thoughts on Merrick Garland as Biden's attorney general pick.
Show Notes:
-Articles of impeachment prepared by Representatives Ted Lieu, David Cicilline, and Jamie Raskin.
-"Divided We Fall: America's Secession Threat and How to Restore Our Nation" by David French in The Dispatch.
See omnystudio.com/listener for privacy information.