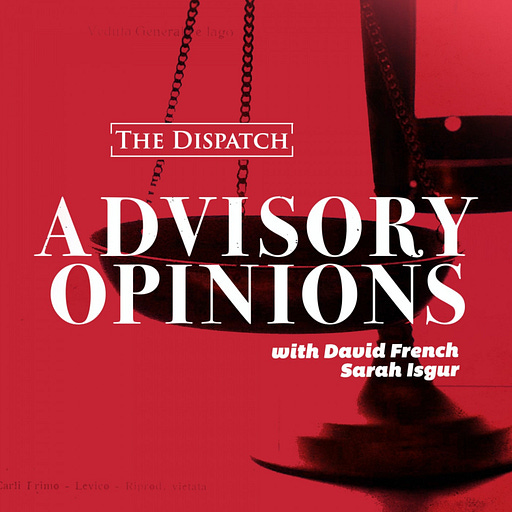 Feb 8, 2021 • 1HR 22M
Last Dance for Pandemic Law
Advisory Opinions is a new podcast from The Dispatch. Hosts David French and Sarah Isgur have a weekly conversation about the law, culture, and why it matters.
After duking it out over their Super Bowl disagreement, David and Sarah get into the meat of today's episode: The ongoing saga of religious liberty in the age of pandemic law. On Friday, the Supreme Court partly sided with a California church's First Amendment challenge to religious service restrictions enacted by Democratic Gov. Gavin Newsom. Per David: "Pandemic law—while not entirely gone—is mostly dead." Stay tuned to hear about technology company Smartmatic's lawsuit against Fox News, Trump's First Amendment defense in his impeachment trial, and more.
Show Notes:
-South Bay United Pentecostal Church v. Gavin Newsom.
-Typography for Lawyers by Matthew Butterick.