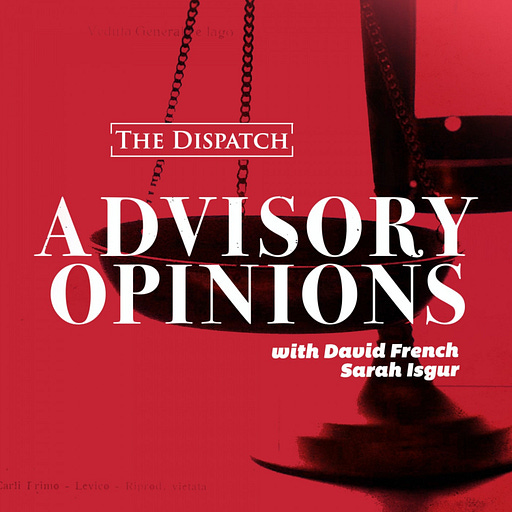 Dec 14, 2020 • 1HR 25M
"Naw Dawg" The Sequel
Advisory Opinions is a new podcast from The Dispatch. Hosts David French and Sarah Isgur have a weekly conversation about the law, culture, and why it matters.
The Supreme Court on Friday declined to hear Texas Attorney General Ken Paxton's lawsuit contesting the election results in four battleground states, ruling that "Texas has not demonstrated a judicially cognizable interest in the manner in which another State conducts its elections." What does the court's order mean in plain English? Should the justices have said more? Why did Justices Alito and Thomas issue a separate statement? "The bottom line is all nine justices rejected this case," David explains. "Seven clearly for one reason, two for any number of additional reasons that they didn't specify." After breaking down the Texas lawsuit, Sarah and David discuss Trump v. Wisconsin, Bush v. Gore, the counting of the electoral college votes, and what options President Trump might still have to contest the election. They wrap things up by answering some listener mail about the LSAT.
Show Notes:
-Arizona v. California dissent, Supreme Court's Friday order on Texas lawsuit, Trump v. Wisconsin, Bush v. Gore, Bush v. Palm Beach County Canvassing Bd, 3 U.S. Code § 15.
See omnystudio.com/listener for privacy information.