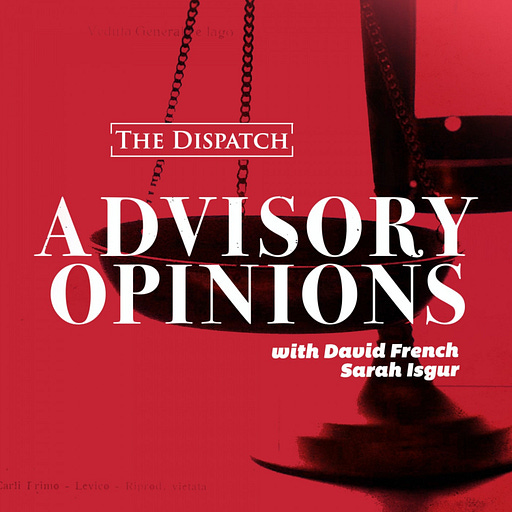 Mar 4, 2021 • 1HR 17M
Nondiscrimination Law and the Equality Act
Advisory Opinions is a new podcast from The Dispatch. Hosts David French and Sarah Isgur have a weekly conversation about the law, culture, and why it matters.
Is the Equality Act necessary to codify Bostock v. Clayton County? How might the Equality Act affect religious liberty, if at all? How do we definitively differentiate between men and women? Today, our hosts chat about invidious sex discrimination as it relates to the Equality Act, and what this law means for the future of nondiscrimination law if it is passed by the Senate. Stay tuned to hear our hosts recap oral arguments for Brnovich v. Democratic National Committee, a Supreme Court case that deals with the Voting Rights Act.
Show Notes:
-"The Equality Act Has a Foundational Legal Problem" by David French in The Dispatch.
-Religious Freedom Restoration Act.
-Fulton v. City of Philadelphia.
-Brnovich v. Democratic National Committee and its Supreme Court oral arguments.