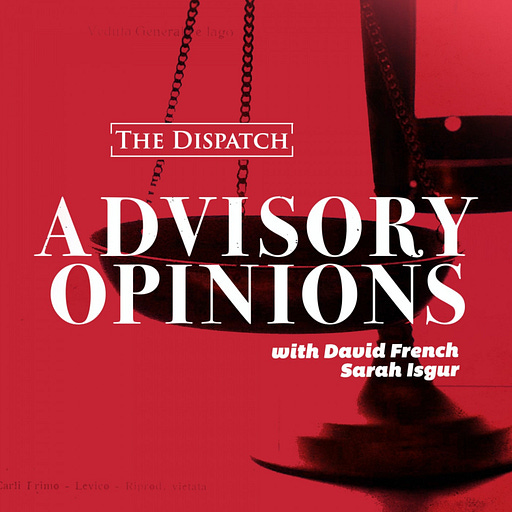 Mar 22, 2021 • 1HR 21M
Originalism of 'Moral Substance'
Advisory Opinions is a new podcast from The Dispatch. Hosts David French and Sarah Isgur have a weekly conversation about the law, culture, and why it matters.
On today's action-packed pod, our hosts start with an interesting certiorari grant to U.S. v. Tsarnaev, the Boston Marathon bombing case. The appellate court overturned the trial court's death sentence for Dzhokhar Tsarnaev on the grounds that 1) the trial judge did not ask the jurors about their pretrial media consumption, and 2) that he did not allow evidence about the his brother Tamerlan's alleged involvement in a previous murder to inform the case. Tamerlan Tsarnaev died in a shootout with police after the 2013 bombing. Sarah and David give us their predictions on how the Supreme Court is likely to rule. Also in the hopper for today: Our hosts introduce us to a union case and discuss speculation surrounding Justice Stephen Breyer's retirement, a D.C. Circuit dissent by Judge Laurence Silberman, the MAGA right's rejection of originalism, and best picture nominee Promising Young Woman.
Show Notes:
-Massachusetts Lobstermen's Association et al. v. Gina Raimondo, Secretary of Commerce, et al.
-Christiana Tah and Randolph McClain v. Global Witness Publishing, Inc. and Global Witness.
-"A Better Originalism" by Hadley Arkes, Josh Hammer, Matthew Peterson, and Garrett Snedeker in the American Mind.
-"Zack Snyder's Justice League and America's Second-Greatest Superhero Trilogy" by David French in The Dispatch.