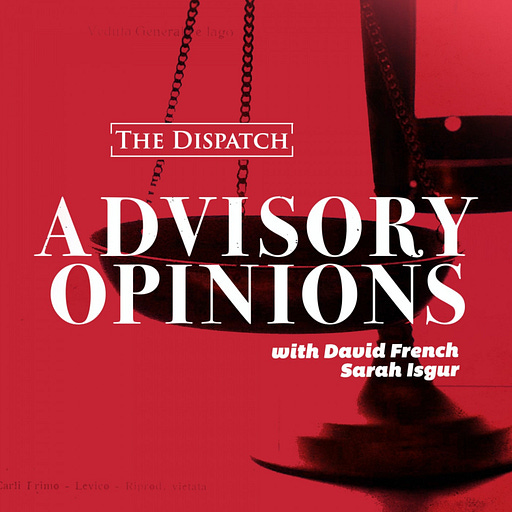 Nov 2, 2020 • 1HR 22M
Pivot Counties
Advisory Opinions is a new podcast from The Dispatch. Hosts David French and Sarah Isgur have a weekly conversation about the law, culture, and why it matters.
It's Election Day eve and our podcast hosts have their presidential race forecasting models at the ready. After a helpful breakdown on pivot counties in swing states, David and Sarah give us some punditry on the 15 Senate races they're watching closely this cycle. "Generally speaking, the Senate and presidential numbers are getting closer together over the last few cycles, not farther apart," Sarah says on today's podcast. Check out this prediction heavy episode of Advisory Opinions, in which our hosts give us a state of play on the presidential race and offer their thoughts on a controversial election lawsuit in the Lone Star state.
Show Notes:
-David's latest French Press, "I'm Here To Remind You That Trump Can Still Win" by Nate Silver in FiveThirtyEight, FiveThirtyEight's presidential polling average in Pennsylvania, Texas election lawsuit.
See omnystudio.com/listener for privacy information.