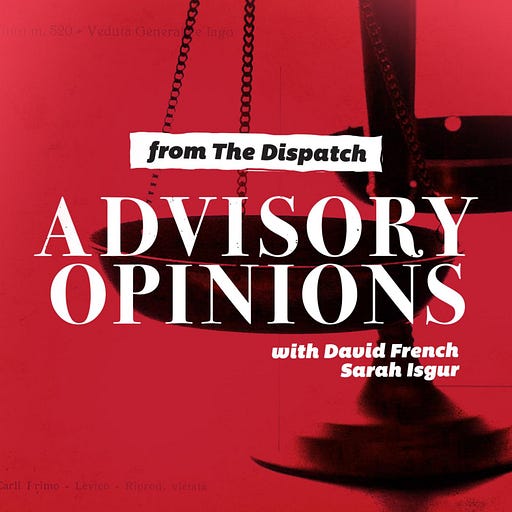 Feb 10, 2020 • 56M
Potpourri of Awfulness
Advisory Opinions is a new podcast from The Dispatch. Hosts David French and Sarah Isgur have a weekly conversation about the law, culture, and why it matters.
David and Sarah speak with Nikki Neily, president of Speech First, about bias response teams on college campuses, the history of speech codes, and pick their own Oscar winners.
See omnystudio.com/listener for privacy information.