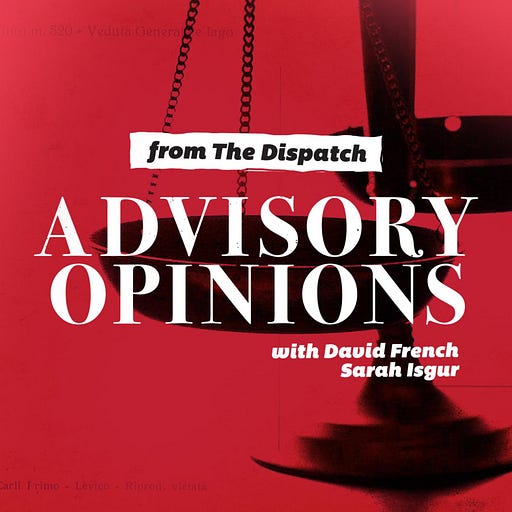 Mar 6, 2020 • 1HR 13M
Qualified Immunity Rap Battles
Advisory Opinions is a new podcast from The Dispatch. Hosts David French and Sarah Isgur have a weekly conversation about the law, culture, and why it matters.
David and Sarah have Super Tuesday numbers to dive into, oral arguments in Louisiana's Supreme Court abortion case, FISA reform, qualified immunity, and is it okay to arrest six-year-olds?
See omnystudio.com/listener for privacy information.