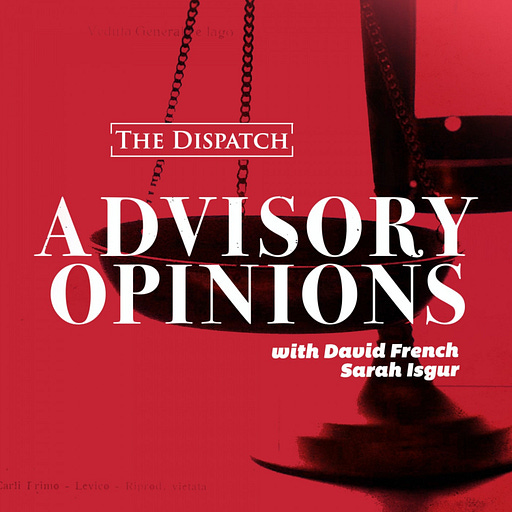 Apr 24, 2020 • 1HR 1M
Queso Burro
Advisory Opinions is a new podcast from The Dispatch. Hosts David French and Sarah Isgur have a weekly conversation about the law, culture, and why it matters.
Supreme Court opinions, the president's immigration executive order, homeschooling controversies, and the longterm cultural effects of coronavirus. David and Sarah have thoughts.
See omnystudio.com/listener for privacy information.