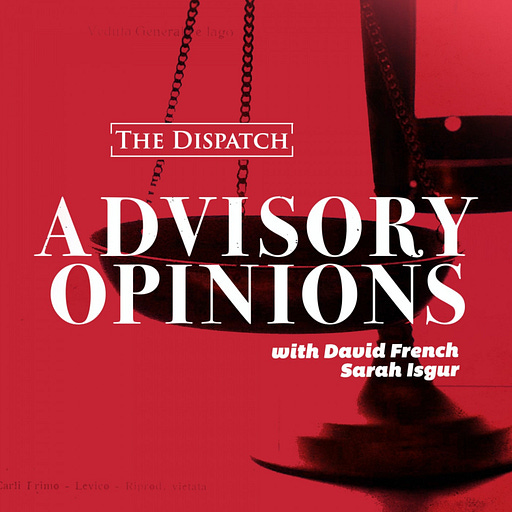 Nov 23, 2020 • 1HR 19M
Release the Kraken!
Advisory Opinions is a new podcast from The Dispatch. Hosts David French and Sarah Isgur have a weekly conversation about the law, culture, and why it matters.
In Monday's emergency episode of the podcast, David and Sarah bring us up to speed on the Trump legal team's latest litigation drama, which has become nothing short of a clown show. One of the most puzzling aspects about all of this is the striking gap between the Trump campaign's public rhetoric about widespread voter fraud during press conferences and its much more modest—albeit still meritless—legal arguments in the courtroom. No matter how you slice it, the president's legacy is on the line here. In Sarah's words: "This is what he's going to be remembered by." Our hosts discuss the Trump campaign's failed Pennsylvania election lawsuit and Thursday's rather unconventional press conference given by Sidney Powell, Rudy Giuliani, and Jenna Ellis. Then Sarah's husband, Scott Keller joins the podcast to spar with David about nationwide injunctions.
Show Notes:
-U.S. District Court Judge Matthew Brann's opinion throwing out Trump's Pennsylvania lawsuit.
-"Nationwide Injunctions Will Be a Vital Check if Biden Overreaches" by Scott Keller in the Wall Street Journal.
See omnystudio.com/listener for privacy information.