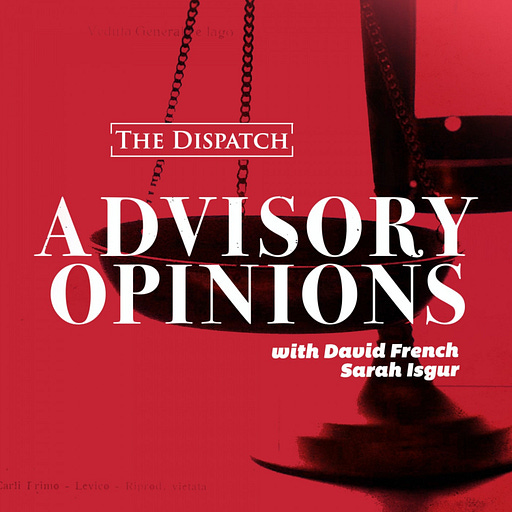 Jan 28, 2021 • 1HR 17M
Return of the TRO
Advisory Opinions is a new podcast from The Dispatch. Hosts David French and Sarah Isgur have a weekly conversation about the law, culture, and why it matters.
A federal judge on Tuesday granted Texas Attorney General Ken Paxton's request for a nationwide temporary restraining order blocking the Biden administration's halt of a 100-day pause in deportations of noncitizens for 14 days. It's safe to say our podcast hosts have some thoughts! Stick around to hear David and Sarah chat about an indictment against pro-Trump Twitter troll Ricky Vaughn in response to his voter disinformation campaign, a wonky First Amendment case, and what's behind this week's GameStop rally.
Show Notes:
-Giboney v. Empire Storage & Ice Co. and Expressions Hair Design v. Schneiderman.
-Take our podcast survey
See omnystudio.com/listener for privacy information.