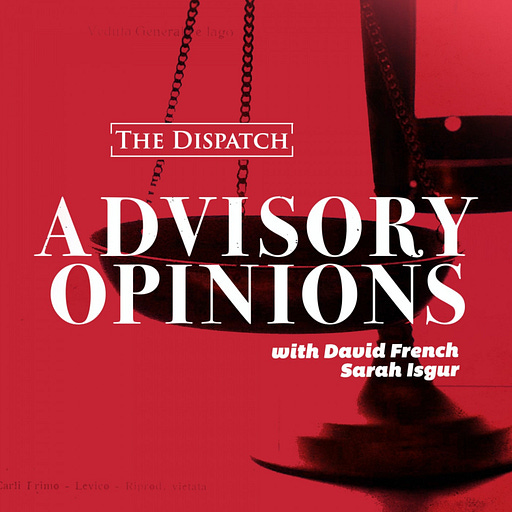 Apr 20, 2020 • 1HR 14M
Showing a Little Ankle
Advisory Opinions is a new podcast from The Dispatch. Hosts David French and Sarah Isgur have a weekly conversation about the law, culture, and why it matters.
David and Sarah discuss the Supreme Court's decision in Ramos v. Louisiana that held that the Constitution requires unanimous jury verdicts for convictions in criminal cases, a federal court's decision that upheld Michigan's independent redistricting commissions, and David responds to comments on his Sunday newsletter.
See omnystudio.com/listener for privacy information.