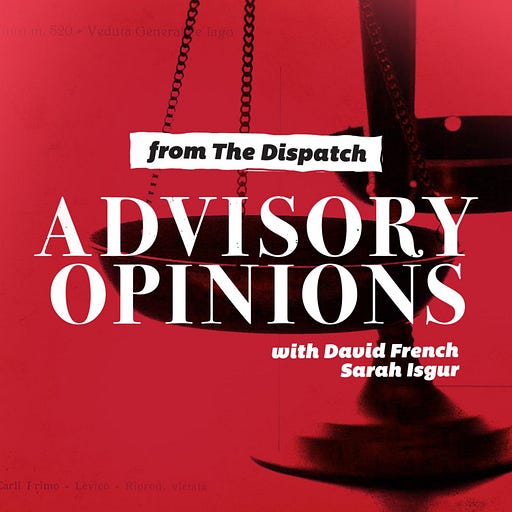 Mar 9, 2020 • 1HR 14M
SLAPP Shot
Advisory Opinions is a new podcast from The Dispatch. Hosts David French and Sarah Isgur have a weekly conversation about the law, culture, and why it matters.
David and Sarah preview tomorrow's primaries with a special focus on Michigan, thoughts on coronavirus, the Trump campaign's lawsuits against the Times, the Post, and CNN, the execution of Nathaniel Woods, and an "in-depth" discussion on the XFL.
See omnystudio.com/listener for privacy information.