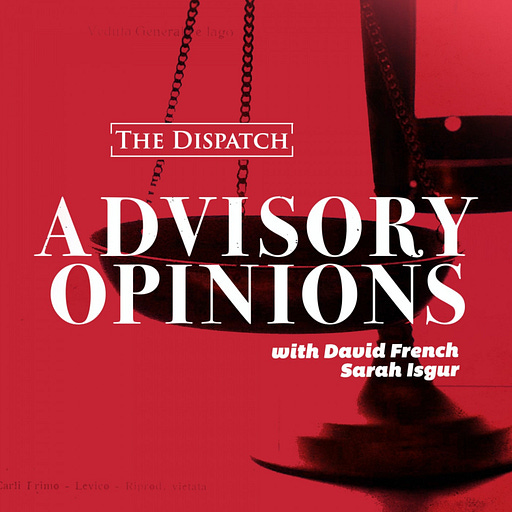 Apr 27, 2020 • 1HR 4M
Smothered and Covered
Advisory Opinions is a new podcast from The Dispatch. Hosts David French and Sarah Isgur have a weekly conversation about the law, culture, and why it matters.
David and Sarah discuss the latest polls looking at the 2020 election, the Supreme Court's decision to dismiss a New York gun rights case, and talk with Steven Lehotsky, of the U.S. Chamber of Commerce, about how businesses are dealing with liability as they make plans to reopen.
See omnystudio.com/listener for privacy information.