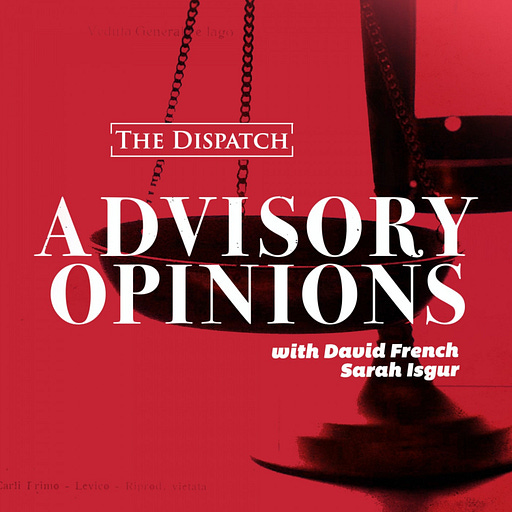 Aug 24, 2020 • 1HR 17M
Sweeping to Gold
Advisory Opinions is a new podcast from The Dispatch. Hosts David French and Sarah Isgur have a weekly conversation about the law, culture, and why it matters.
Today our hosts are joined by Phill Drobnick, head coach of the Olympic curling team, for some hot takes about the sport that inspired Sarah's new campaign newsletter The Sweep. Listeners who are unfamiliar with this sport, which gets even passing national coverage only during Winter Olympics years, might be wondering about curling's origins. "It started in Scotland, like every goofy sport that involves beer," explains Drobnick on today's episode. The sport then took off in Canada and then around the world. When people watch curling during the Olympics, they become armchair referees who don't realize how much strategy is at play behind the scenes. How similar is curling to golf and hockey? Do sweepers make or break the game? Is there a culture of collegiality or trash talk in the professional curling universe? Coach Drobnick has got answers. Tune in to today's show to hear Sarah and David also discuss the partisan skew in absentee voting, the increasing likelihood of another Bush v. Gore-style debacle over mail-in voting, and the RNC's nonexistent platform moving into this week's convention.
Show Notes:
-Sarah's campaign piece about curling and The Sweep.
-"The Grand Old Meltdown" by Tim Alberta in Politico.
See omnystudio.com/listener for privacy information.