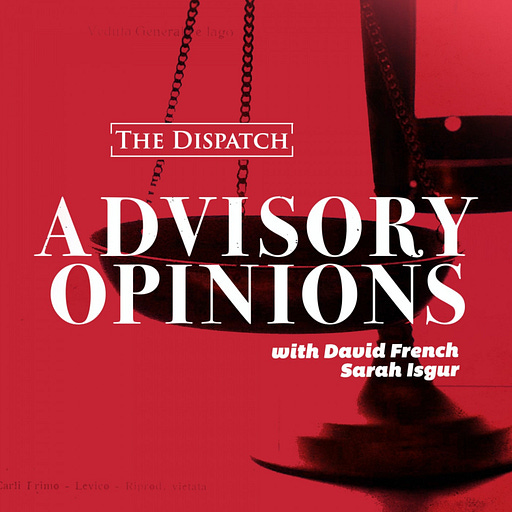 Nov 12, 2020 • 1HR 22M
Swinging for the Fences
Advisory Opinions is a new podcast from The Dispatch. Hosts David French and Sarah Isgur have a weekly conversation about the law, culture, and why it matters.
The Trump campaign is swinging for the fences in most of its litigation efforts in hopes that at least some of its legal arguments will be successful. But as our podcast hosts remind us, most of the president's post-election lawsuits are unlikely to change the outcome even if the Trump campaign scores a few victories along the way. "The Trump administration could win, dunk on the opposition, hang on the rim, taunt its opponents, and nothing changes," David explains. On today's podcast, David and Sarah explain the overall legal context surrounding the president's ongoing election litigation efforts and give us the lowdown on the latest voter fraud conspiracy theories. Plus, David and Sarah break down Supreme Court oral arguments for the Affordable Care Act case and discuss a race-based admissions lawsuit at Harvard.
Show Notes:
-"Fact Check: Debunking the Hammer and Scorecard Conspiracy Theory" by Khaya Himmelman in The Dispatch.
-"Fact Check: Explaining the False Allegations About Dominion Voting Systems" by Alec Dent in The Dispatch.
See omnystudio.com/listener for privacy information.