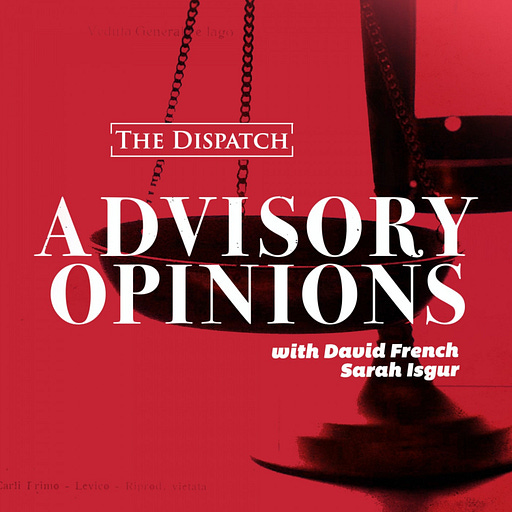 Jul 23, 2020 • 1HR 15M
That Escalated Quickly
Advisory Opinions is a new podcast from The Dispatch. Hosts David French and Sarah Isgur have a weekly conversation about the law, culture, and why it matters.
A federal judge ordered the release of Trump's former attorney Michael Cohen from prison on Thursday. On July 9, Cohen and his lawyer went into the U.S. Probation Office in Manhattan to transition from furlough to home confinement. But instead Cohen was arrested by three U.S. Marshals and brought back to prison. Why did this happen? David and Sarah explain.
Check out today's episode to hear our podcasters discuss the presence of federal police in Portland, the defamation lawsuit against MSNBC host Joy Reid, and Trump's latest executive order excluding illegal aliens from the 2020 census for apportionment purposes. David and Sarah wrap up the episode with a fiery debate over their favorite legal tv shows.
Show Notes:
-Check out Michael Cohen's brief to the court and David's latest French Press on the Crisis in Portland.
-Here's Roslyn la Liberte's defamation lawsuit against Joy Reid, a photo of the incident, and the Fox News article David mentioned: "MSNBC's Joy Reid walks back comments on conservative David French after bipartisan Twitter beatdown."
-Trump's executive order excluding undocumented immigrants from the 2020 census, Clarence Thomas dissent from denial in Cohen v City of Houston, Cohen v City of Houston, see footnote 19 and 20.
See omnystudio.com/listener for privacy information.