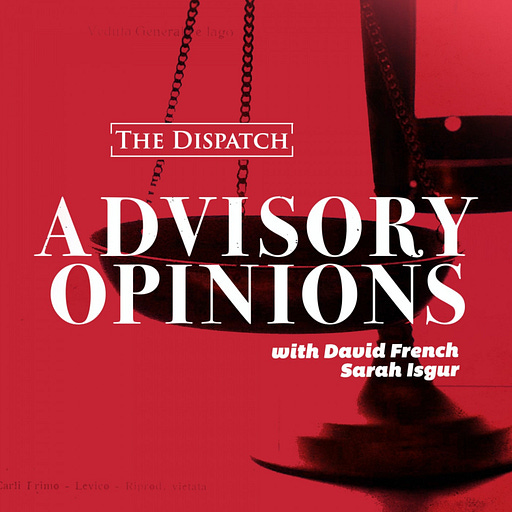 Oct 15, 2020 • 1HR 29M
That Hunter Biden Story
Advisory Opinions is a new podcast from The Dispatch. Hosts David French and Sarah Isgur have a weekly conversation about the law, culture, and why it matters.
It's October 15, 2020, and 12.4 percent of the votes that were cast in the 2016 election have already been cast this election cycle. Sarah and David try to discern through the tea leaves what this means for voter turnout this year. "There's two different schools of thought here," Sarah says. "One is that we're on pace to have record turnout and one is that we're simply banking Election Day votes early this time." On today's episode, our podcast hosts also discuss the journalistic, political, legal implications of the New York Post's Hunter Biden story before breaking down the key ingredients to a successful marriage.
Show Notes:
-Divided We Fall by David French, "Emails reveal how Hunter Biden tried to cash in big on behalf of family with Chinese firm" by Emma Jo-Morris Gabriel Fonrouge in the New York Post, Malwarebytes Inc. v. Enigma Software Group USA, LLC, "Why Only Amy Coney Barrett Gets to Have It All" by Katelyn Beaty in the New York Times.
See omnystudio.com/listener for privacy information.