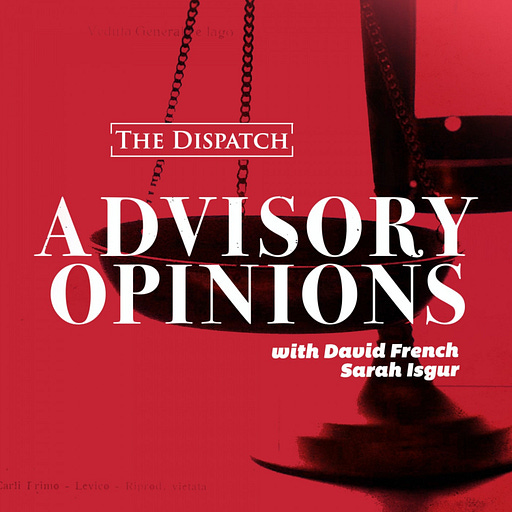 Jun 25, 2020 • 1HR 0M
The Bridge on the River Mandamus
Advisory Opinions is a new podcast from The Dispatch. Hosts David French and Sarah Isgur have a weekly conversation about the law, culture, and why it matters.
David and Sarah discuss Joe Biden's polling lead in six swing states, the latest development in the Michael Flynn case, the Supreme Court ruling on asylum seekers, and free speech online.
See omnystudio.com/listener for privacy information.