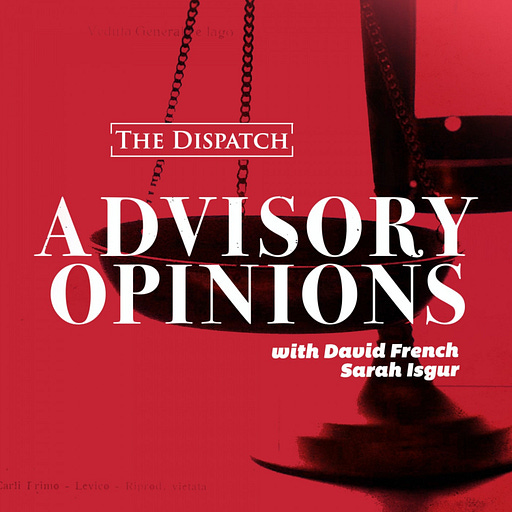 Nov 5, 2020 • 1HR 9M
The Church of Voter Fraud
Advisory Opinions is a new podcast from The Dispatch. Hosts David French and Sarah Isgur have a weekly conversation about the law, culture, and why it matters.
Twitter is brewing with wildly unsubstantiated claims of voter fraud as election officials in battleground states continue to count ballots. For today's myth busters edition of the podcast, David and Sarah discuss the nitty gritty details surrounding ballot-counting processes and whether the conspiratorial claims surrounding voter fraud allegations have any merit. "If voter fraud is a religion for you," Sarah warns, "go find yourself another pod today." They wrap things up with a conversation about exit polls and some Supreme Court punditry.
Show Notes:
-The Sweep: "Your 2020 Election Night Guide," Employment Division v. Smith.
-Join The Dispatch for a post-election gathering featuring congressional leadership and top policy experts November 9-10: Sign up here!
See omnystudio.com/listener for privacy information.