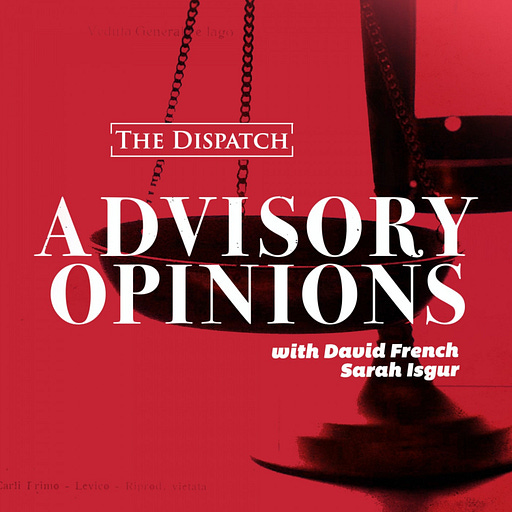 Apr 17, 2020 • 56M
The Mostly Meaningless Podcast
Advisory Opinions is a new podcast from The Dispatch. Hosts David French and Sarah Isgur have a weekly conversation about the law, culture, and why it matters.
Wisconsin primary results, regulatory taking in Pennsylvania, adjournment clause, 2020 veepstakes, and much more. David and Sarah have thoughts.
See omnystudio.com/listener for privacy information.