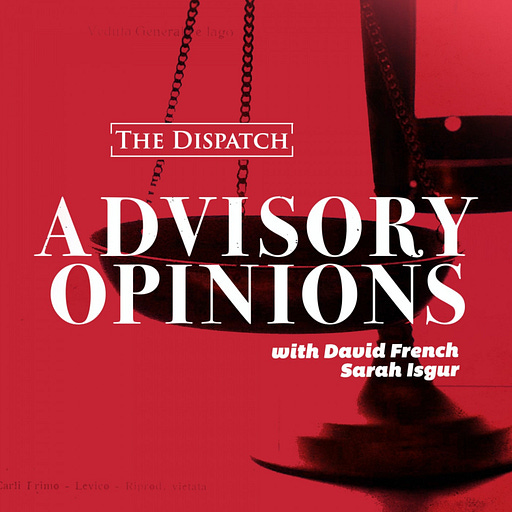 Mar 18, 2021 • 58M
The World of Commercial Legal Finance
Advisory Opinions is a new podcast from The Dispatch. Hosts David French and Sarah Isgur have a weekly conversation about the law, culture, and why it matters.
On today's podcast, Sarah and David discuss a lawsuit in which a high school student sues his Nevada charter school "for repeatedly compelling his speech involving intimate matters of race, gender, sexuality and religion." Our hosts explain why the critical race theory curriculum in question is unlikely to be deemed unlawful by the court. Per David: "You don't have an inherent right, once your kid is in public school, to direct and control the curriculum that they see." Stay tuned to hear special guest Chris Bogart chat about his career in commercial litigation finance.
Show Notes:
-Clark et al v. State Public Charter School Authority et al.