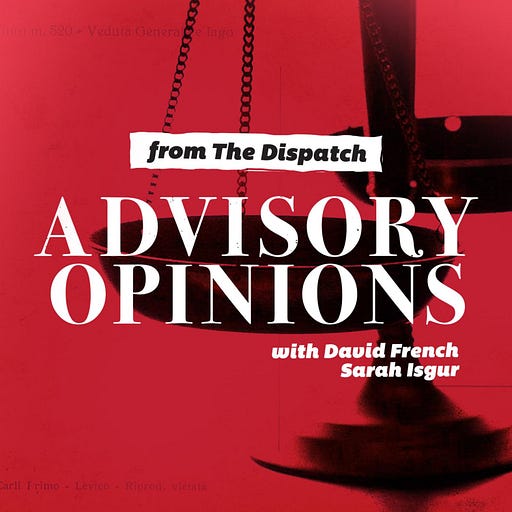 Feb 18, 2020 • 51M
Tilting at Windmills
Advisory Opinions is a new podcast from The Dispatch. Hosts David French and Sarah Isgur have a weekly conversation about the law, culture, and why it matters.
David and Sarah examine the decision to not prosecute Andrew McCabe, the eye-opening interview Harvey Weinstein's attorney gave, and answer which novels have most impacted them.
See omnystudio.com/listener for privacy information.