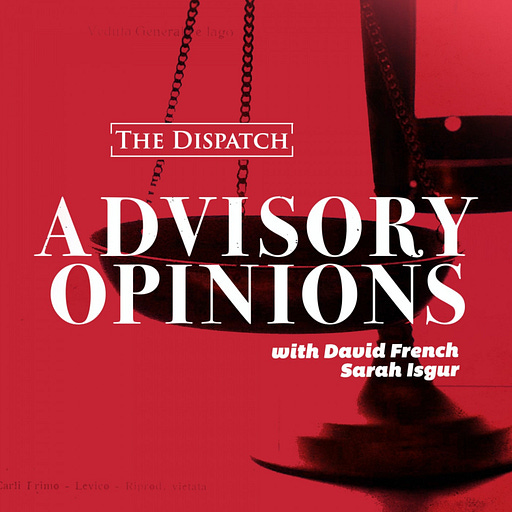 Jun 11, 2020 • 1HR 20M
'Twas the Night Before Brisket
Advisory Opinions is a new podcast from The Dispatch. Hosts David French and Sarah Isgur have a weekly conversation about the law, culture, and why it matters.
It's Brisket Eve and David and Sarah are celebrating by diving into the latest polls on the protests around the country, the legal weeds of Confederate monuments, and answer the question, why does the rule against perpetuities get the people going? But the festivities don't end there, there's the Michael Flynn amicus curiae, Tom Cotton, and Gone with the Wind.
Show Notes:
See omnystudio.com/listener for privacy information.