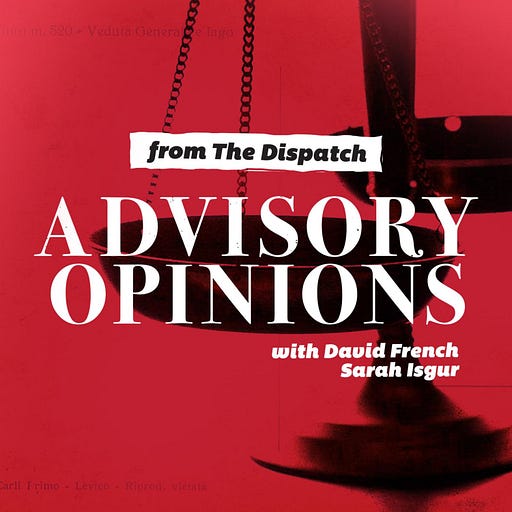 Feb 14, 2020 • 1HR 6M
Voir Dire
Advisory Opinions is a new podcast from The Dispatch. Hosts David French and Sarah Isgur have a weekly conversation about the law, culture, and why it matters.
David and Sarah take on the whirlwind of news surrounding the Roger Stone case, go behind the scenes of opposition research, and share their thoughts on the Netflix docuseries "Cheer."
See omnystudio.com/listener for privacy information.